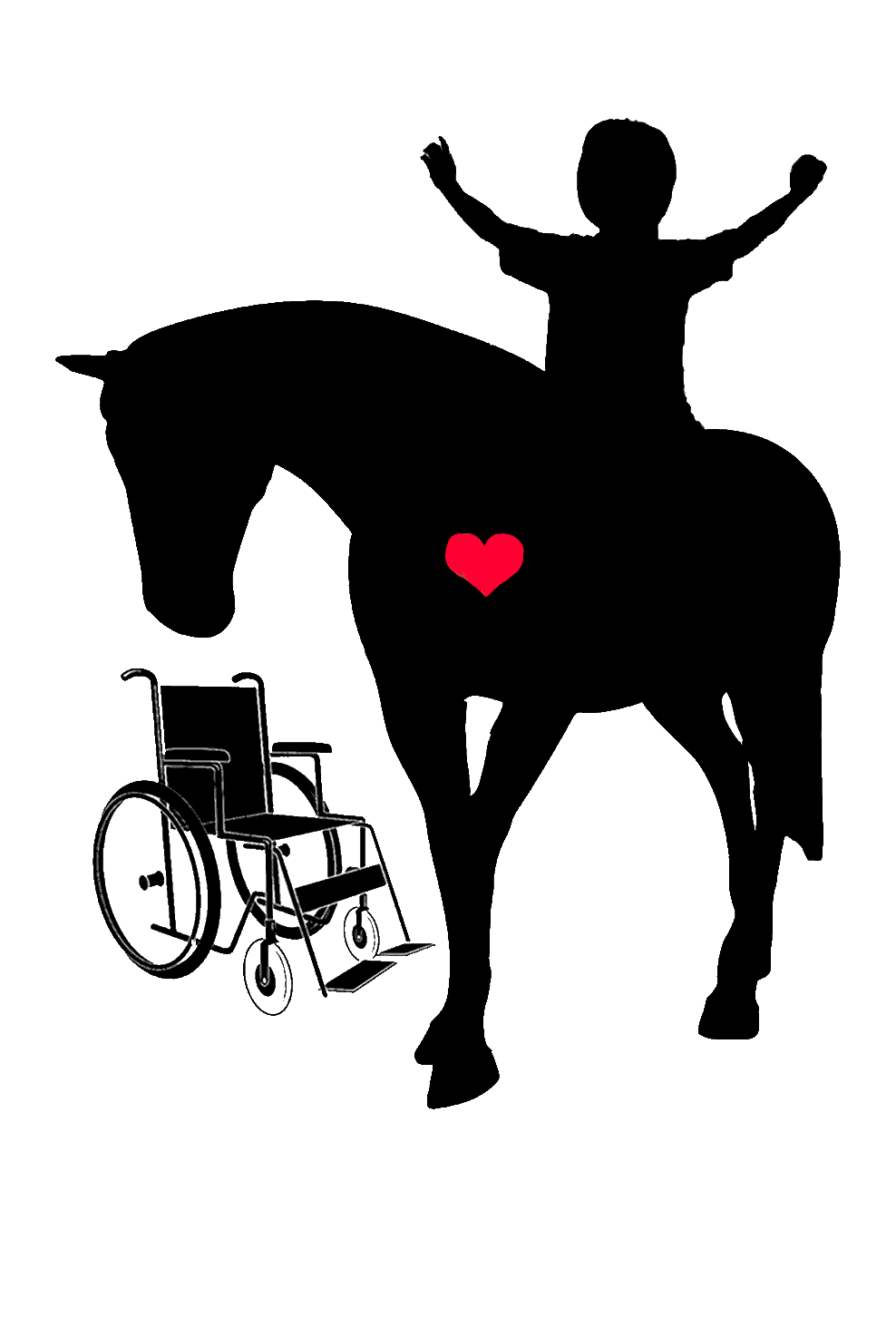 Ligonier Therapeutic Center
24 Stom Road, Ligonier, PA
(607) 223-4176
cmarkosky@statinc.org
Catherine Markosky
Founder & CEO - STAT Inc.
Cat Markosky is a certified Equine Specialist (ES) through EAGALA and the O.K. Corral Series, with 20 years' experience working with horses and humans utilizing and developing therapeutic alternative modalities. Cat is also the General Manager of the Ligonier Therapeutic Center and owner of Pleasant Meadow Farm LLC, along with being the Founder and CEO of STAT Inc. (a 501c3 est. 2007).
With two of her own children having special needs, Mason with an extremely rare syndrome called Costello Syndrome and Maxwell with Autism, she completely understands the struggles families have in finding valuable services, both therapeutic and recreational, that focus on and actually produce meaningful outcomes.
​
​
More About the STAT TEAM:
​
​
Melissa Jenkins-Fern

á

ndez, Psy.D.
Dr. Jenkins-Fernández ("Dr. Mel") is a licensed Clinical Psychologist with over a decade of experience helping clients, Veterans, and Soldiers heal from trauma. She believes in the therapeutic power of Animal Assisted Therapy (AAT), Equine Assisted Learning (EAL), and Equine Assisted Psychotherapy (EAP) with miniature donkeys and horses to facilitate post-traumatic growth. Dr. Mel values the experiential therapeutic approach that helps people discover their own solutions, make new insights, and develop adaptive and more balanced ways of thinking, feeling, and doing. She enjoys using the EAGALA and the O.K. Corral Series Models to provide EAL and EAP.
​
Dr. Mel is a member of the Pennsylvania Psychological Association (PPA) and the American Psychological Association (APA). She earned her Doctoral degree in Clinical Psychology from APA accredited Regent University in Virginia Beach, VA and a Pre-Doctoral APA Internship in Clinical Psychology from Vanderbilt University-Dept of Veterans Affairs in Nashville and Murfreesboro, TN. She is certified in Eye-Movement Desensitization Reprocessing (EMDR) therapy, and is an EAGALA certified MH with an Individual Military Designation. She is also a third generation military Veteran and served honorably in the U.S. Air Force after enlisting as a teenager. Visit www.withinrangecounseling.com for more info about Dr. Mel.
​
Lisa Schartiger, MPT​
Lisa is a licensed Physical Therapist wtih a Masters in Physical Therapy from Chatham College in Pittsburgh. Lisa received advanced training from the American Hippotherapy Association and has been providing Equine Assisted Physical Therapy services for over 25 years. Hippotherapy is a medical treatement that can only be provided by a licensed PT, OT, SLP, PTA, or COTA, with at least Level I training. Lisa is certified in both Level I and Level II and will be taking the AHCB test to become Board Certified in 2022. She enjoys working in the outdoors and utilizing alternative strategies for her clients to include equine therapy, aqua therapy to reach a patients' treatment goals. Lisa has owned and operated her own private practice since 2000, Equine Magic Therapeutic Services, with great passion, to utilize equine movement to optimize patient performance capabilities, both mental and physical, with the ultimate goal to restore function for patients and prevent/lessen disabilities following disease or profound injury (such as loss of limb, TBI, stroke, cardiac, lymphoma and paralysis).
​
Tammy Kogut, MA, SFW
Tammy Kogut, MA, SFW, has more than 20 years of experience in mental health, addictions, adjudicated youth, and Christian counseling. She has worked with all ages; individuals, couples, and groups. Tammy is credentialed in Strength Based Family Worker through Temple University, certified in Dialectic Behavioral Therapy for Clinical Practice, certified in Post Traumatic Stress Disorder curriculum as used in Residential Treatment Facilities and is an experienced group facilitator, supervisor, and trainer in multiple industries. Tammy is also a Veteran of Desert Storm, served as an Intelligence NCO for the USAF for 10 years.
​
Teresa Jerome, MS, BSC
Teresa is a licensed Behavioral Specialist, with her MS in Developmental Psychology. Teresa has a background in Trauma-Focused Cognitive Behavioral Therapy (CBT) and holds more than 30 certifications from the National Child Traumatic Stress Network, to include: Trauma-Focused CBT with Childhood Traumatic Grief, Attachment, Self-Regulation and Competency (for Complexly Traumatized Youth), Family Resilience, Integrative Treatment of Complex Trauma with Children to name only a few. Teresa is not only a professional in the field of pediatric mental health but she is also a parent of 3 children she adopted who have experienced childhood trauma; she has first hand parental perspective along with her clinical experience.
​
​
Alyssia Marshall, MOT, OTR/L
Alyssia is an Occupational Therapist who has a special interest in utilizing equine movement as a treatment intervention. Alyssia earned her Master of Occupational Therapy in 2015 from Saint Francis University and received her American Hippotherapy Association Level 1 certification in May 2017. She is excited to have the opportunity to combine her passion of providing therapeutic services with her lifelong love of and her experience with horses.
​
Allison Bednash, LBS
Allison is a licensed BCBA with a background in Applied Behavior Analysis and Early Childhood Education, with a special interest in children and teens who are challenged with a variety of physical disabilities, cognitive impairments, and/or behavioral challenges. She earned degrees from the University of Pittsburgh and Juniata College and has been Board Certified Behavior Analyst for 7 years. Allison is a Mental Health provider certified in the EAGALA model.
​
Michael Markosky

​
M

ike is an Equine Specialist and STAT's Executive Consultant/Coach working with Corporate and Veteran Groups. His resume includes a 40 year senior level career with companies to include the FAA, Lockheed Martin, and other military support services in areas of program management, supply chain, integrated systems, consulting, architecture and engineering. Mike is integral to our team in helping provide highly professional service and skill building to teams and corporate leadership. Sessions with Mike are designed specifically for the unique needs as determined in a pre-session interview and group analyses. Equine-assisted learning (EAL) sessions can cut quickly to the core of how people think and respond in day-to-day situations and can help build the focus for learning during equine sessions. STAT offers many options, all focus on personal growth and development to help enhance the wellbeing and health of the whole business by utilizing STAT's own EQuine Affect™ emotional intelligence strengths and skills set training (12 topics) along with TEIQue Analyses to yield concrete and substantial benefits for your management team and your company as a whole.
​
STAT is a willing partner and collaborator with independent contractors and practitioners who serve in the mental and physical health and wellness fields of work
​
STAT Program Partners/Collaborators:
Scott Downs
Scott partners with STAT through his equestrian fundamentals training business in Mt. Pleasant, PA. Scott began using natural horsemanship training methods since studying with Clinton Anderson in 2007. He spent two years touring the US as a member of the road crew for Anderson's Walkabout Tours. Scott has studied under other trainers such as Craig Cameron and Jim Anderson and has developed his own methodology where he teaches in individual or group settings at STAT's facilities. Scott is also a Member of the Second Chance Rescue Association (SCEA) whose mission is to rescue horses across Southwestern Pennsylvania. SCEA rescues horses, Scott trains/retrains and gentles the rescued horses to later be adopted by Catherine Markosky and utilized in STAT's therapeutic programs. Also, Downs is a former soccer coach with over 25 years of experience at multiple levels of competition and in working with children aged K-12 where he can offer abundant coaching experience to STAT's Team to serve school aged populations. With this, Scott offers special insight that correlates horse behavior and human nature. "The principles of motivation, discipline and reward are the same, correlating individual human talents to herd mind sets."
- - - - - - - - - - - - - - -
Parents and Caregivers, too: Ask your Therapist or Counselor if he/she would be willing to team with us. We would be happy to meet with him/her, with you, and discuss your recovery and rehabilitative needs.
​
​
​
​
​
​